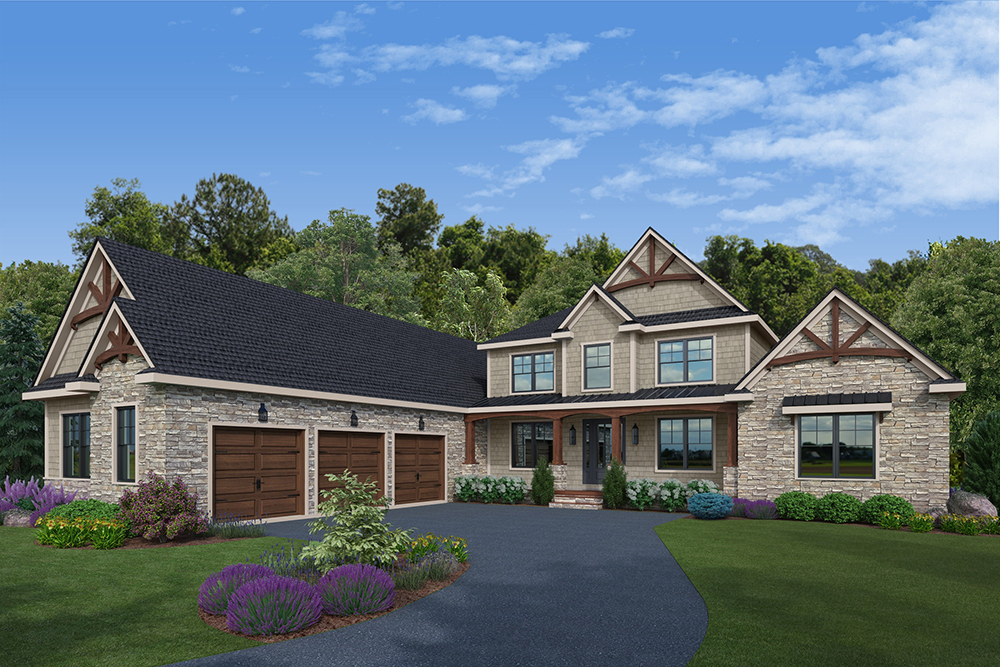 Autumn Oaks, Garden Homes and Estates
Welcome to Autumn Oaks, the newest phase in our community. Located on Patton Rd, our homesites offer the best that Autumn Oaks has to offer. You'll find a combination of smaller garden homesites and larger estates, each nestled in the beautiful blue mountains, providing a serene and private escape from the city's hustle and bustle.
We've taken care of the essentials for you, with public water, public sewer, and natural gas readily available. This means you won't have to worry about the additional costs typically associated with private lots. At Roland Builder, we are dedicated to maintaining consistent quality throughout the neighborhood, whether you choose one of our popular garden homes or opt for a custom-built home.
And that's not all—lawn mowing and snow removal services are included, making your life even easier. It truly doesn't get any better than this!
If you're interested in reserving a homesite for either a garden or custom home, don't hesitate to contact us today. Autumn Oaks awaits you!
Open House Info
Sunday: 2 – 4 PM
Area Schools
Central Dauphin High School Linglestown Middle School Northside Elementary School
Available Now! (5 of 15)
Lot #51
27,907 sq. ft.|0.64 acres
Lot #52
23,772 sq. ft.|0.55 acres
Lot #53
51,459 sq. ft.|1.18 acres
Lot #54
47,445 sq. ft.|1.09 acres
Lot #55
44,746 sq. ft.|1.03 acres
$169,000
Lot #56
28,407 sq. ft.|0.65 acres
$159,000
Lot #57
26,971 sq. ft.|0.62 acres
$159,000
Lot #58
42,506 sq. ft.|0.98 acres
Lot #59
53,132 sq. ft.|1.22 acres
HOME FOR SALE: $1,359,000
Lot #60
80,444 sq. ft.|1.85 acres
Lot #61
35,456 sq. ft.|0.81 acres
Lot #62
57,482 sq. ft.|1.32 acres
$165,000
Lot #63
38,239 sq. ft.|0.88 acres
Lot #64
27,289 sq. ft.|0.63 acres
Lot #65
36,123 sq. ft.|0.83 acres
Virtual Tours
Please enjoy our virtual tours below.
Floor Plans
Our garden home floor plans are listed below.