Roland Builder is central Pennsylvania's premier custom home builder since 1976 and their first Garden Home community started in the year 2000.
The Garden Home was a new concept in the area at that time and, once it caught on, it gained momentum quickly with five Roland Builder Garden Home communities to date and numerous design awards that span two decades.
Garden Home varies in meaning among home builders across the US. Depending on where you live, a garden home may be described as a duplex home built with a zero-lot-line and takes most of the lot that it sits on but may have an abundance of back yard space.
The term "patio home" is sometimes interchangeable with "garden home" if it shares a wall with another home. A ranch home, or one-story home with a full basement, has made its way into the category of "garden home" if it is built on a smaller lot in a community with an HOA.
The basic idea of a Garden Home is a single-family detached home built on a small lot and usually doesn't exceed one and a half levels and include amenities such as yard maintenance and snow removal provided by a homeowners' association.

Not all Garden Homes are alike
Roland Builder puts the same quality and excellence, that their reputation has been built on into the construction of every Garden Home in a Roland Community, or a Garden Home built on your own land.
We define a Roland Builder Garden Home as a one-level luxury home with a full basement, the latest amenities, finer finishes, and low maintenance with mowing and snow removal included. Roland Builder has taken this definition further to include Two-level Garden Homes with the Main Suite remaining on the ground level as well as a 2nd and 3rd bedroom, while upstairs an additional 2 bedrooms and the 3rd bath are found.
Homes built for your lifestyle
Garden Homes by Roland Builder appeal to those looking for "right size" living without compromising quality. They are perfect for those wanting one-level or two-level living with 1,900 to 2,700 square feet that may include 3 – 5 bedrooms, the spacious feeling of 9-foot ceilings, a full basement, 2-3 car garage and the most up-to-date amenities.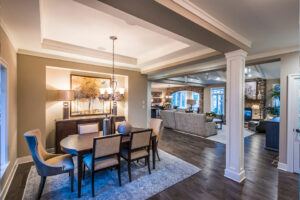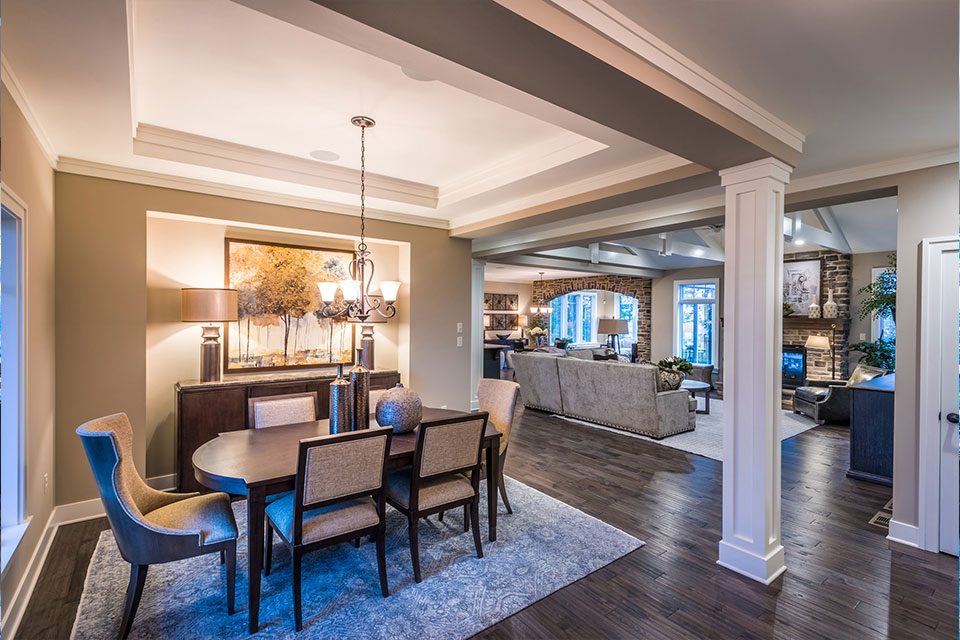 Low maintenance allows time to focus on the more important things in life and is attractive to those downsizing, to busy working professionals, retirees or to those starting a new family. Maintenance-free living is yours where lawn care and snow removal are taken care of as part of the home association in a Roland Builder community.
Those with discerning taste are attracted to the quality and craftsmanship of a luxury Garden Home by Roland Builder.
The possibilities are limitless
There are several Roland Builder Garden Home plans to choose from, but the possibilities are limitless. Roland Builder Garden Home plans are fully customizable with the owner's lifestyle and desires leading the design process. Looking for more customization? Let's design your Garden Home exactly how you dream it to be!
Build on your own land or in a beautiful Roland Community. We have four Roland Builder Garden Home communities with current availability, three in Mechanicsburg and the newest being in Harrisburg. Autumn Oaks Garden Homes, Garden Homes at Jackson Court, Garden Homes at Orchard Glen and Liberty Point are conveniently located in the most popular areas with easy access to shopping, services, and local points of interest.
Have we piqued your interest? Contact Sherri to tour lots and see home options.
See our Garden Home Communities and available Garden Homes for sale.